Inducted individuals:
Al Mann
Robert E. Fischell
Inducted organizations:
Parker Hannifin, Inc.
NASA Goddard Space Flight Center
MiniMed Technologies, Inc.
JHU/ Applied Physics Laboratory
A family of biomedical implantable devices have been developed over the past decade which are based on a wide array of space technologies, including battery advances, miniaturized circuitry, digital telemetry, and electronic sensing systems. The initial device was the rechargeable cardiac pacemaker, but many more continue to be developed that significantly aid health maintenance. A more recent human implant device is a programmable medication system that is designed to automatically inject medication, such as insulin, to specific organs of the body.
The Programmable Implantable Medication System (PIMS) was the product of a joint program between NASA and Johns Hopkins Applied Physics Laboratory. The miniaturized pump and associated valve are a direct spin-off of the biological laboratory developed for the Viking space probe that landed on Mars. The action of the medication system can be prescribed by a physician to meet the specific needs of the patient through a telemetry system similar to those used by NASA to control the altitude of spacecraft.
Diabetic patients are the first to receive the PIMS implant which operates like an artificial pancreas to control high blood sugar levels automatically, obviating the need for daily injections of insulin. PIMS offers advantages in treatments of other diseases, such as programmed metering of blood thinning drugs to prevent coronary occlusion or stroke, where long-term injection from an internal source seems indicated. Now under routine use, the PIMS has provided new freedom from potentially restrictive lifestyles to large numbers of diabetics and victims of other long-term diseases.
Related Technologies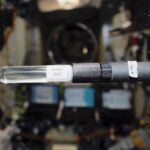 Inducted In: Featured, Health, Public Safety
Canada's Bubble Technology Industries (BTI) created the Bubble Detector to detect and record levels of neutron radiation exposure to humans. The detector is a small vial about the size of your thumb. It is small enough and portable enough to…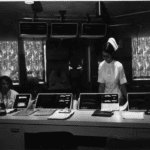 Inducted In: Featured, Health, Medicine
Founded in 1958, Spacelabs Healthcare approached NASA with their concept of a real-time system for monitoring astronauts' vital signs while in orbit, including a telemetry system to simultaneously transmit the data back to Earth. From 1962 to 1967, Spacelabs was…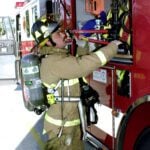 Inducted In: Featured, Health, Public Safety
In the early 1970s, the Johnson Space Center (JSC) undertook to adapt and apply technology developed for portable life support used by Apollo astronauts on the moon in a significant effort to improve firefighter breathing systems. This effort was in…