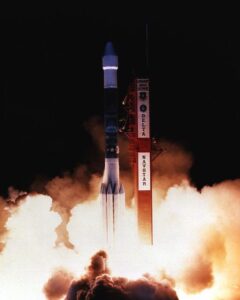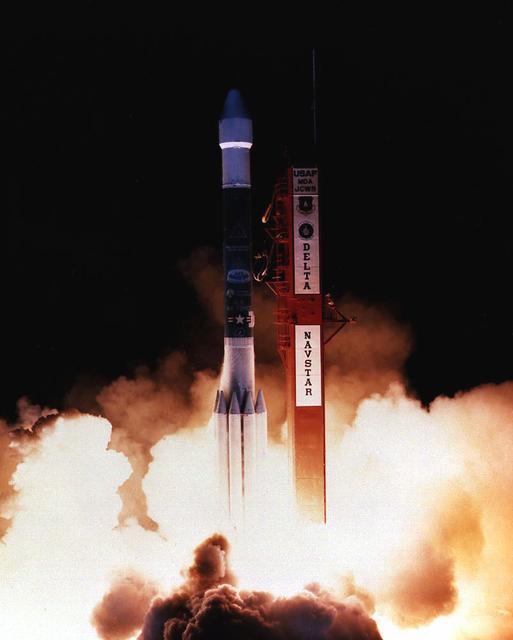 Inducted individuals:
Dr. Malcolm Currie
Roger Easton
Gaylord Green
James Henry
Dr. Richard Kerschner
Walter Melton
Dr. (Col.) Bradford Parkinson
Richard Schwartz
Inducted organizations:
The Aerospace Corporation
General Dynamics
JHU/ Applied Physics Laboratory
Magnavox
Naval Research Laboratory
NAVSTAR GPS Joint Program Office
Rockwell-Collins
Texas Instruments
U.S. Army Yuma Proving Ground
The Global Positioning System (GPS) program began in 1973 when the U.S. military services and the Defense Mapping Agency combined resources to develop a highly accurate space-based navigation system. Functions not originally envisioned, such as communications system synchronization, search and rescue, precision approaches and landings, and GPS-assisted munitions, have come into common usage within the military community. GPS is managed by the NAVSTAR GPS Joint Program Office at the Space and Missile Systems Center near Los Angeles.
This multinational organization develops, acquires, and sustains the 24-satellite constellation, a worldwide satellite control network, and more than 120,000 receiver systems that provide positioning data and other services to users worldwide. As a dual use (military and civil) space-based radio navigational signal jointly controlled by the Department of Defense and Department of Transportation, Headquarters Air Force Space Command champions GPS requirements from concept to capability to meet validated and approved civil and military needs. This includes maintaining the Standard Positioning System (civil signal) and the Precise Positioning System (military and authorized signal) on a continuous, worldwide basis.
Ever-growing commercial applications increasingly impact everyone as this technology continues to mature. These ever-expanding uses include applications in land, sea and air transportation; surveying and geodesy; mapping, charting, and geographic information systems; geophysical applications; meteorological applications; agriculture; scientific research; and recreational uses.
Related Technologies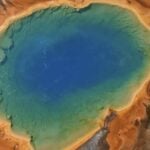 Inducted In: Consumer
 Nature's Fynd is a food company currently producing commercial meat and dairy substitute products. The protein-rich food is produced from a microbe originally discovered in geothermal springs in Yellowstone National Park. Researcher Dr. Mark Kozubal discovered this fungal microbe…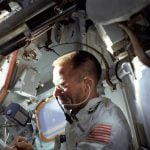 Inducted In: Consumer, Featured, Home, Recreation
If there is one model of space pens that single-handedly launched Fisher Space Pen into space, that would be the AG7 – Original Astronaut Space Pen. The creation of this pen took thousands of failed experiments, personal investment of hard-earned…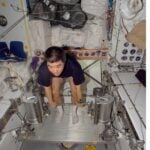 Inducted In: Consumer, Featured, Home, Recreation
Long stays in space, such as on the ISS, take a toll on the human body, as muscles atrophy and bones weaken and lose minerals. Astronauts have long used exercise equipment to help mitigate the effects of microgravity on their…