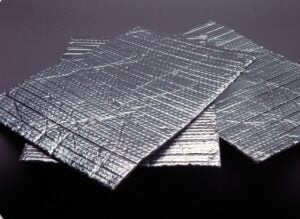 Inducted individuals:
Clark Beck Sr.
Robert Brown
Peter Glaser Ph.D.
Eric Hyde
Michael Kerschner
Arthur Little
David Shea
Preston E. Smith
James Stuckey Ph.D.
Hugh von Deldon
Inducted organizations:
NASA Johnson Space Center
NASA Marshall Space Flight Center
Quantum International Corporation
Radiant Technologies, Inc
Spacecraft are subject to temperature extremes that range from 400° F above zero to 400° below zero. Protecting astronauts from these extreme temperatures was a prime concern for NASA spacecraft designers. NASA researchers sought after a temperature control technology for the Apollo spacecraft that would provide a barrier which was both lightweight and flexible and had sufficient durability to withstand the rigors of space. After considerable effort, a process technology was developed that permitted producing plastic films coated with a thin layer of aluminum. These thin metalized plastics were utilized in virtually all spacecraft from then on. With this technology, the temperature in manned spacecraft could be controlled to permit a comfortable working environment.
The radiant barrier was a useful temperature controller in space, so the earth applications possible, such as in insulating homes and office buildings, soon followed. U.S. firms acquiring the technology, such as Radiant Technologies, Inc. of Virginia and Quantum International Corporation (now Tech 2000) of Washington, manufacture and market insulation using a combination of high-grade aluminum overlaid around a core of fire-resistant propylene or Mylar. These radiant barriers are being used in home and commercial buildings, and in automobiles, trucks and food transports. The now multi-million-dollar metalized plastic market continues to grow. The thin space blanket and other clothing-related products offer excellent warmth at minimal weight and bulk.
The technology has been used as wrappers for candy and other food products. Large packaging protection products such as aluminized shipping bags, pallet covers, food cart covers, and medical bags have also been developed.
This Space Technology Hall of Fame inducted technology is also a Certified Space Technology www.heatsheets.com.
To learn more about the Space Certification Program visit www.spacecertification.org.
Related Technologies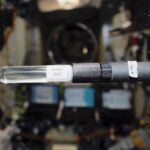 Inducted In: Featured, Health, Public Safety
Canada's Bubble Technology Industries (BTI) created the Bubble Detector to detect and record levels of neutron radiation exposure to humans. The detector is a small vial about the size of your thumb. It is small enough and portable enough to…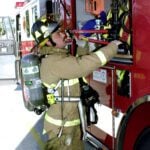 Inducted In: Featured, Health, Public Safety
In the early 1970s, the Johnson Space Center (JSC) undertook to adapt and apply technology developed for portable life support used by Apollo astronauts on the moon in a significant effort to improve firefighter breathing systems. This effort was in…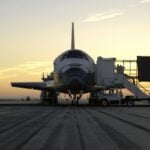 Inducted In: Public Safety
In the 1960s, NASA's Langley Research Center initiated an extensive research program to develop a method to reduce the incidence of aircraft tire hydroplaning, a condition that occurs during rainstorms when tires rolling or sliding along water-covered pavement are lifted…